The freshest and most flavorful!
Grown with organic compost and organic seeds right here in El Dorado County. Mama Earth Farm is located in Somerset, CA on Grizzly Flat Rd. We started our farm in 2007! We are a family operated small business dedicated to growing healthy food for our local community. The colors, flavors, and aromas that make food so enjoyable are what makes our fresh produce stand out. We think you'll notice the difference!



15 years of fruit and veggie boxes in our local community!

Sign up for our CSA and get a weekly or biweekly box of our produce! You can choose your box size, customize your next order, update payment and delivery info and put your box on hold if you are headed out of town!

Shop our farmer's market booth or visit our farm stand!

Come see the farm and shop at our farm stand Thursday-Sunday from April to Janurary.

No Farmer's Market locations currently
In the grocery store
Some of our produce is sold at the Placerville Natural Foods Co op near Home Depot on Placerville Dr. and Holiday Market in Pleasant Valley. See below for more detail on how to identify our produce or ask the produce manager what they have from Mama Earth Farm!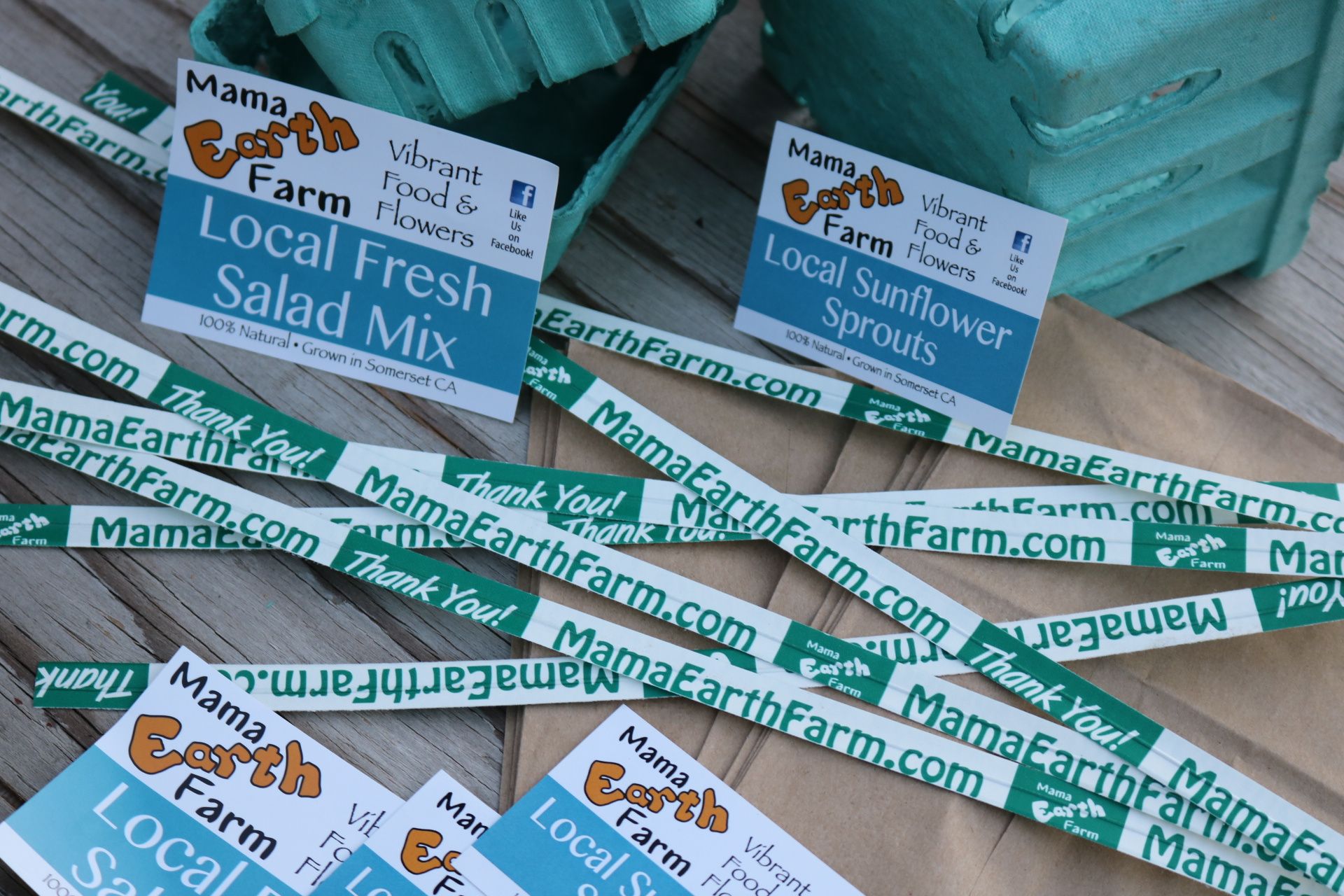 Find us while shopping
Twist ties

Look for Mama Earth Farm twist ties on bunches of kale, chard, radishes, carrots, beets and more


Stickers

Look for Mama Earth Farm stickers that distinguish our salad mix and sun flower sprouts


Boxes

Our berries and cherry tomatoes are sold in fully compostable paper tills